A quick update: Tonight (4/17), LeVar Burton is going to read two of my stories, "Golden Years in the Paleozoic" and "Summer Reading," as a part of his live reading series during the pandemic. You can catch the reading with the Twitter and Periscope apps. (The recorded stream will be up for a couple of days afterwards as well.)
Update: the stories LeVar read are:
"Golden Years in the Paleozoic," first published in Andromeda Spaceways Inflight Magazine, Issue #52, September 2011

"Summer Reading," (about 2000 words) first published in Daily Science Fiction, September 4, 2012.
When: April 17, 2020 6:00 PM PT / 9:00 PM ET
Account: @levarburton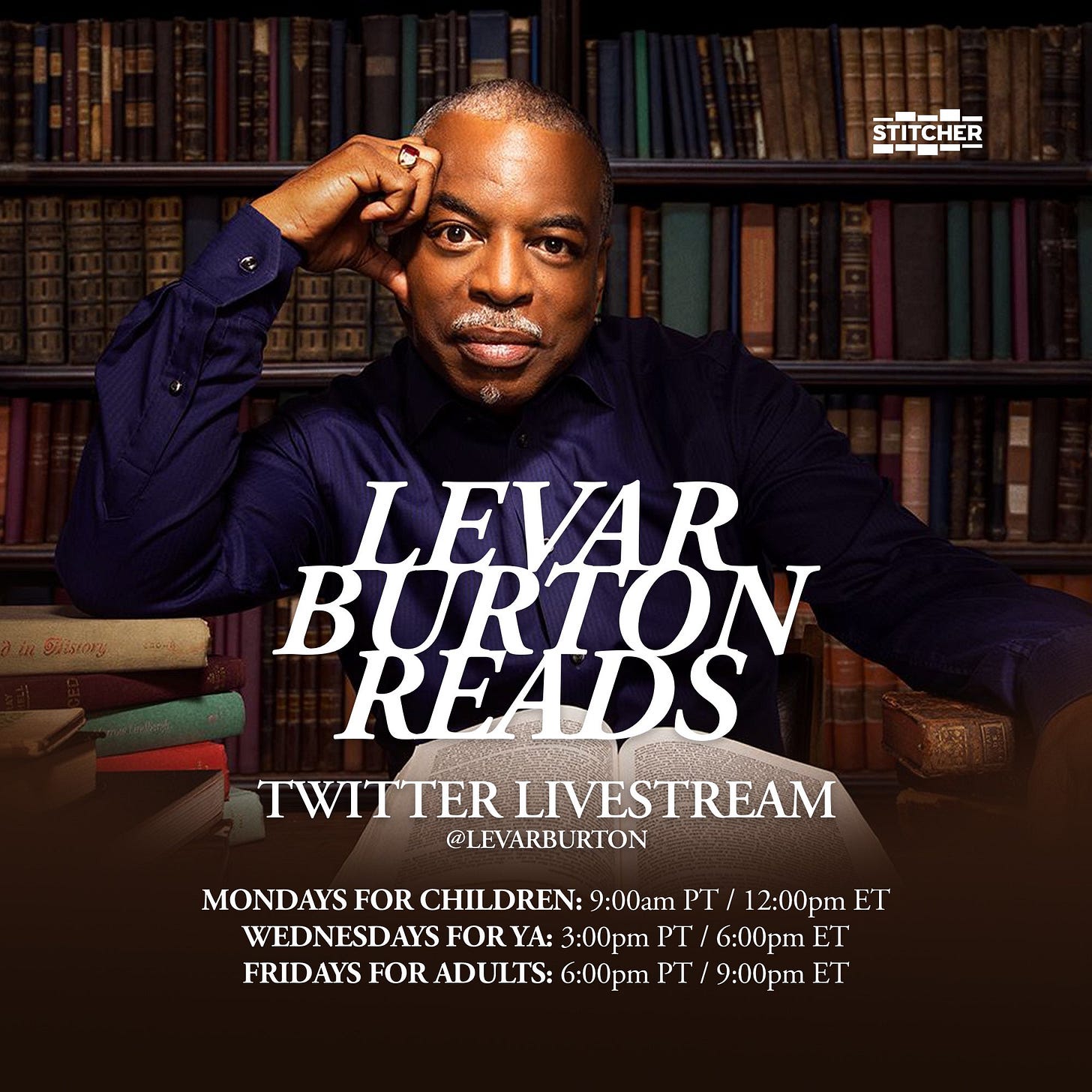 LeVar will be reading stories from Sarah Pinsker and Issac Fitzgerald in upcoming sessions. Don't miss these!